2 Grooms….. 1 Epic Wedding!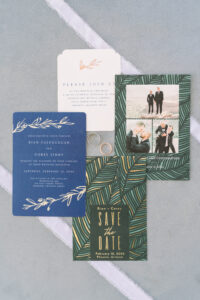 From our very first meeting, Rian and Corey already knew exactly the wedding they wanted to have. We worked to bring their unique vision to life. This included two venues, outfit changes, a giant wedding party, rainforest decor, and a first time ever created in Arizona, Kabuki Drop grand entrance!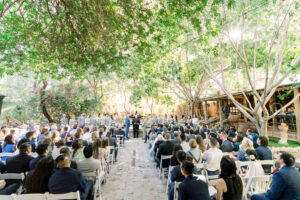 Ceremony only was to be held early in the morning at The Boojum Tree venue. The couple kept it simple and allowed the space, full of gardens and tropical foliage to speak for itself. While guests waited for the nuptials, they were treated to a mimosa and coffee bar. After ceremony, everyone stayed for photos and then proceeded back to downtown Phoenix for some fun and relaxation at the hotel pool!
The couple and wedding party then boarded a shuttle with Robert Godridge Photography, their wedding photographer, and went over to Papago Park for some extremely fun party photos. Then on and around downtown Phoenix before heading to their next venue, Warehouse 215.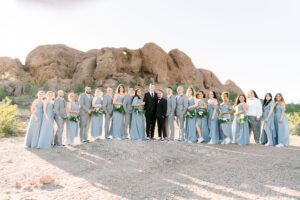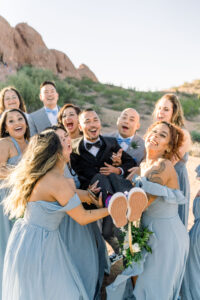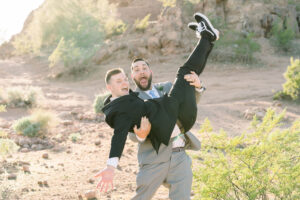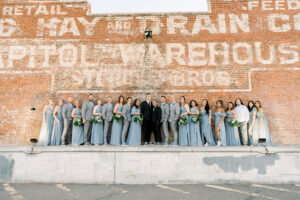 As guests mingled in cocktail hour, our sweet beer burro took photos with the couple and then mingled with guests for an unforgettable experience. Our burro even came dressed to impress for the reception, top hat and all!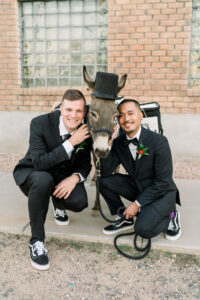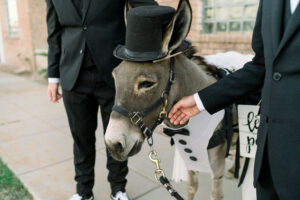 After cocktail guests were ushered into an indoor gallery. In front of them was a massive draped screen. It would first show a brief recap of the couple's ceremony but then as the couple disappeared behind the curtain, the surprise began to reveal itself. We worked closely with Karma Event Productions months in advance to create a one of a kind kabuki drop grand entrance. The soundtrack rolled, and in sync with the song was the graphics and video we pre-recorded in Karma's green screen studio. At the end the couple appeared and the curtain dropped with the loudest applause we have ever heard at a wedding!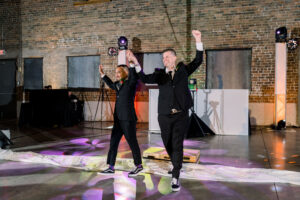 Guests then transitioned to the next space for dinner, drinks, and toasts. Rian wanted to include touches of his Hawaiian heritage. We brought this theme in with the decor and dinner menu. Thanks to the team at Dei-Zinz Fresh Studio, all the centerpieces and hanging installations were all ablaze with multiple types of tropical greenery. From moss to giant monstera leaves, the unique pieces were designed specifically to bring in that rainforest aesthetic. Dinner was a representation of Philippine cuisine from a whole roasted pig, to jasmine rice and glass noodles. This delicious spread was created by the talented team at Conceptually Social Catering.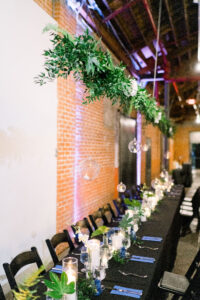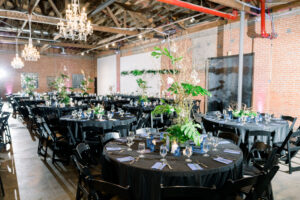 Then it was time for dancing, and dancing they did…..all night. Another gallery was transformed into the party room complete with our DJ, lounge seating, photobooth and of course the couples' wedding cake complete with a custom made cake topper.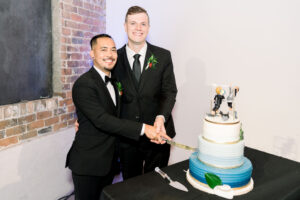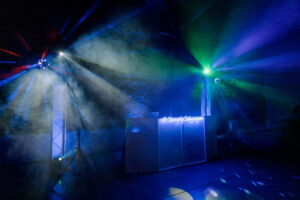 Later on we snuck the couple outside to create some beautiful sparkler portraits, at the end guests would line up to say goodbye with sparklers as well and the couple would take off to their after party in a pedicab. It was one of the most fun and energetic weddings we have done in a long time and we are so happy everything turned out perfectly for this amazing couple!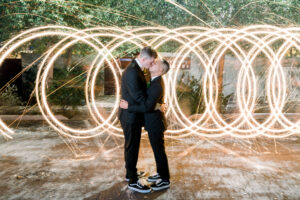 Vendor Details