High School sweethearts Zoe and Cameron knew that when they started planning their wedding they wanted it to be in a place that meant a lot to them as a couple. They both love the outdoors, so Flagstaff in Northern Arizona was the perfect spot. They chose to have the ceremony at The Arboretum and reception would follow at The Hilton Doubletree. This was going to be a day filled with nature, surprises, and personal touches galore.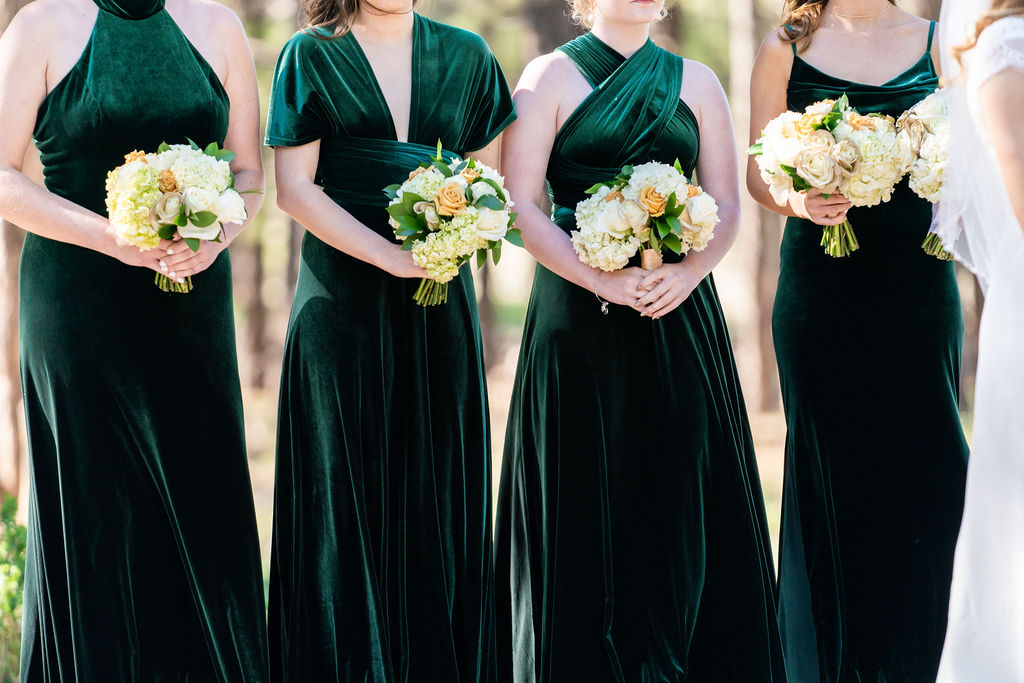 Zoe picked a beautiful palette of hunter green, ivories, and golds with touches of soft velvet. The outdoor ceremony was rustic with ornate wooden, floral topped lanterns and the gorgeous backdrop of the Northern Arizona mountains. The couple wanted to keep things simple and in unison with nature and the beautiful landscape of the Arboretum. They chose live music to add to the romance of the afternoon.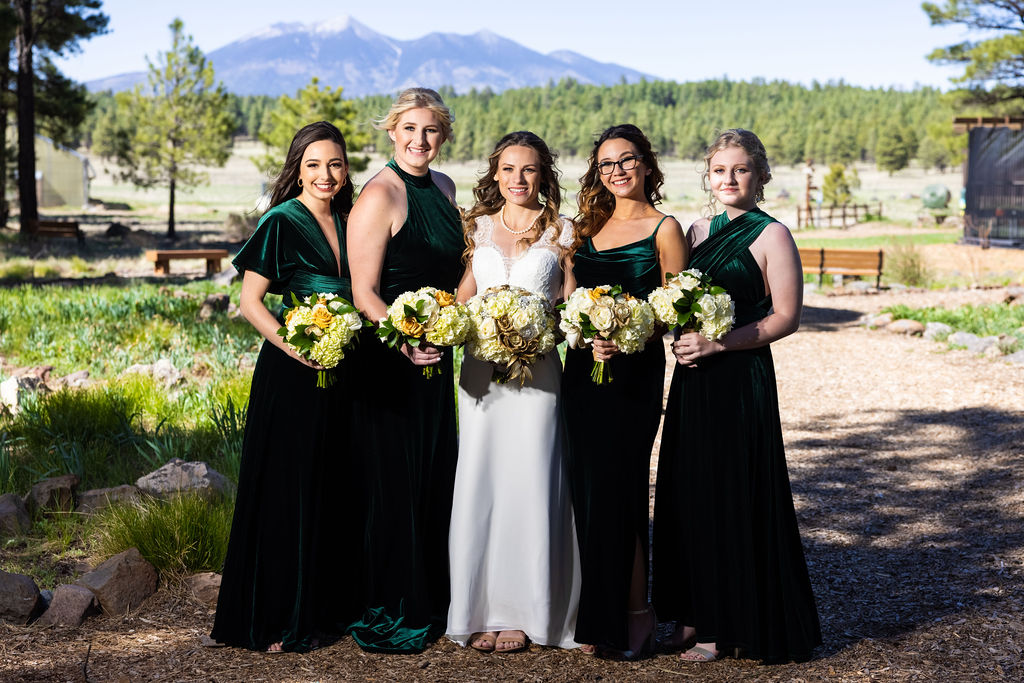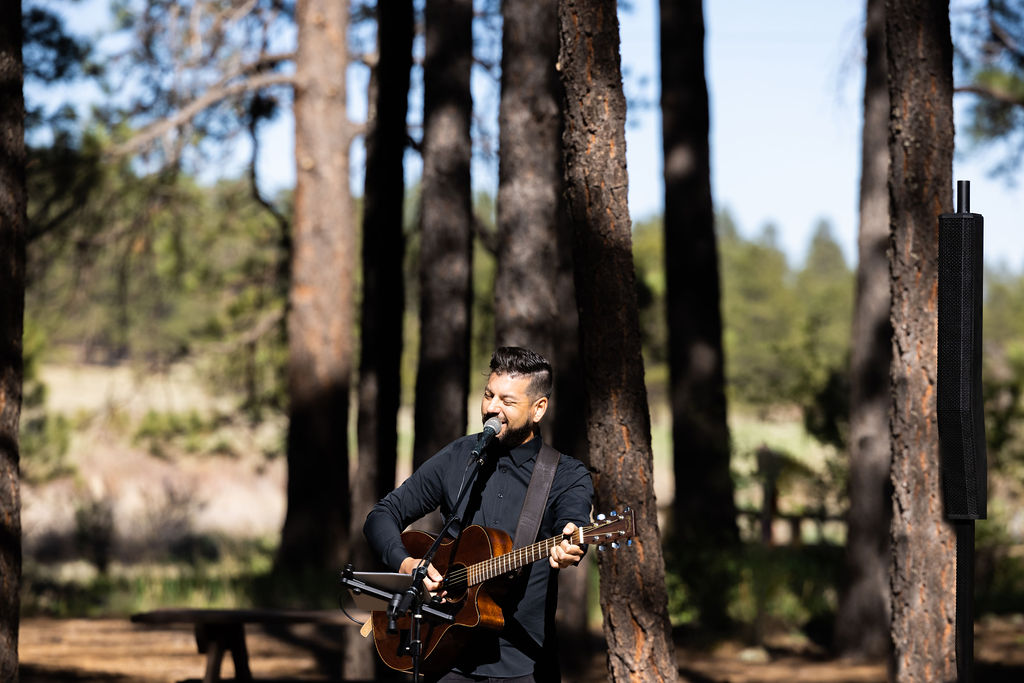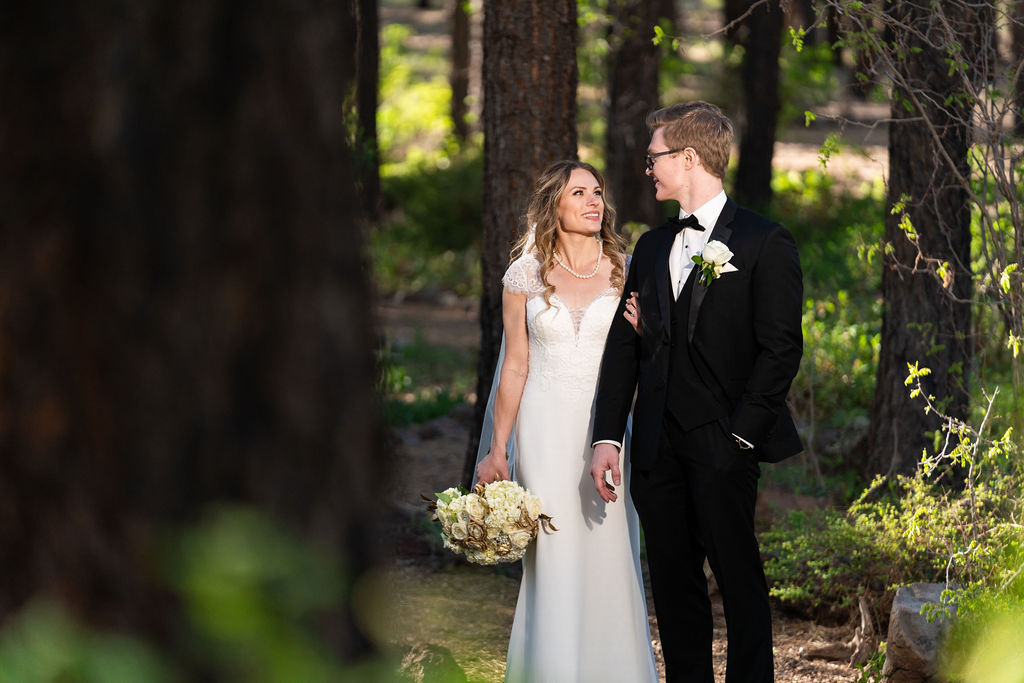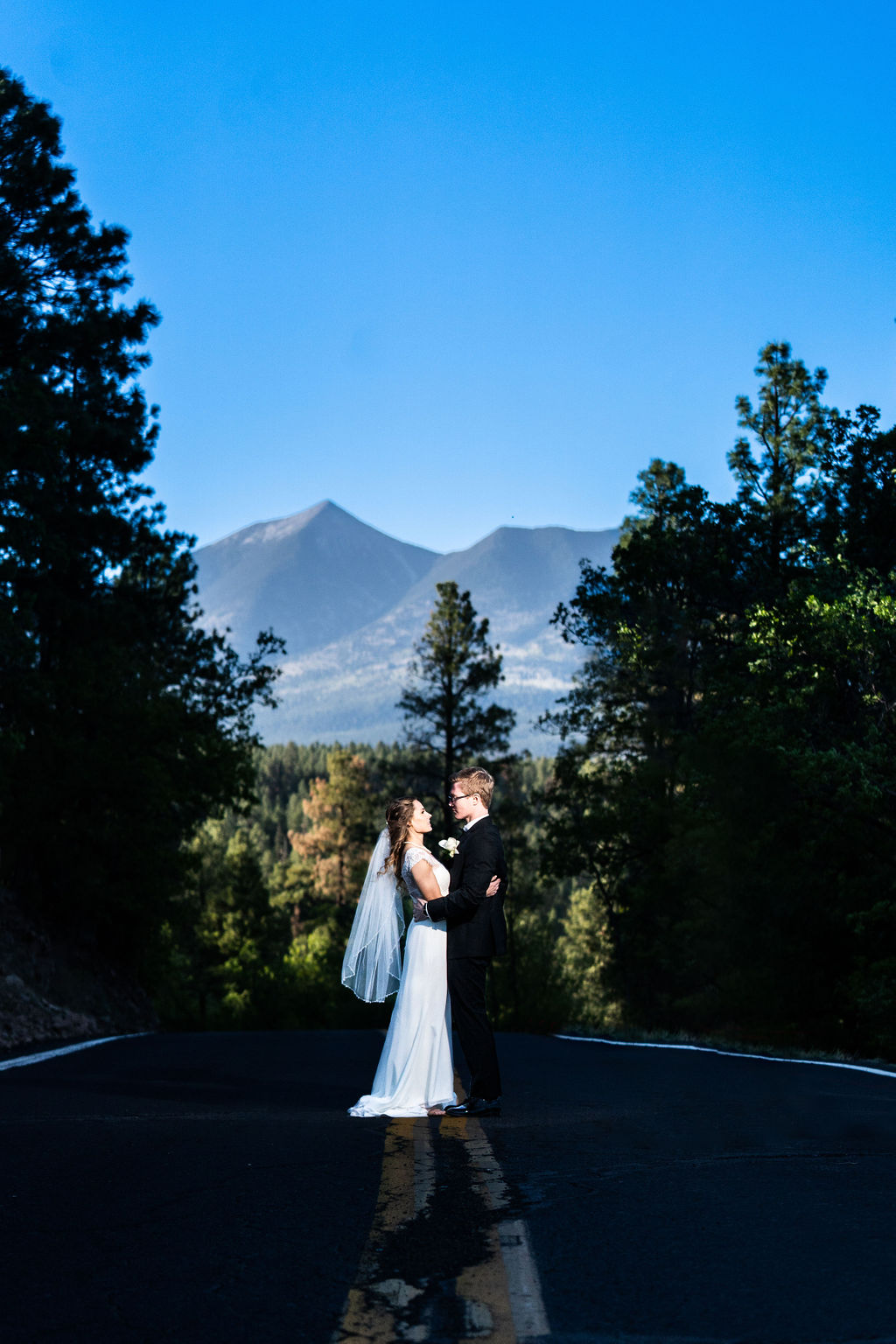 After ceremony concluded guests were welcomed to walk the grounds of the Arboretum and take in the views before heading over to downtown where cocktails and reception were to follow. Once at The Hilton, guests would be surprised by a beautiful, linen draped ballroom with glamourous touches. Giving them a complete different experience for the upcoming festivities of the night.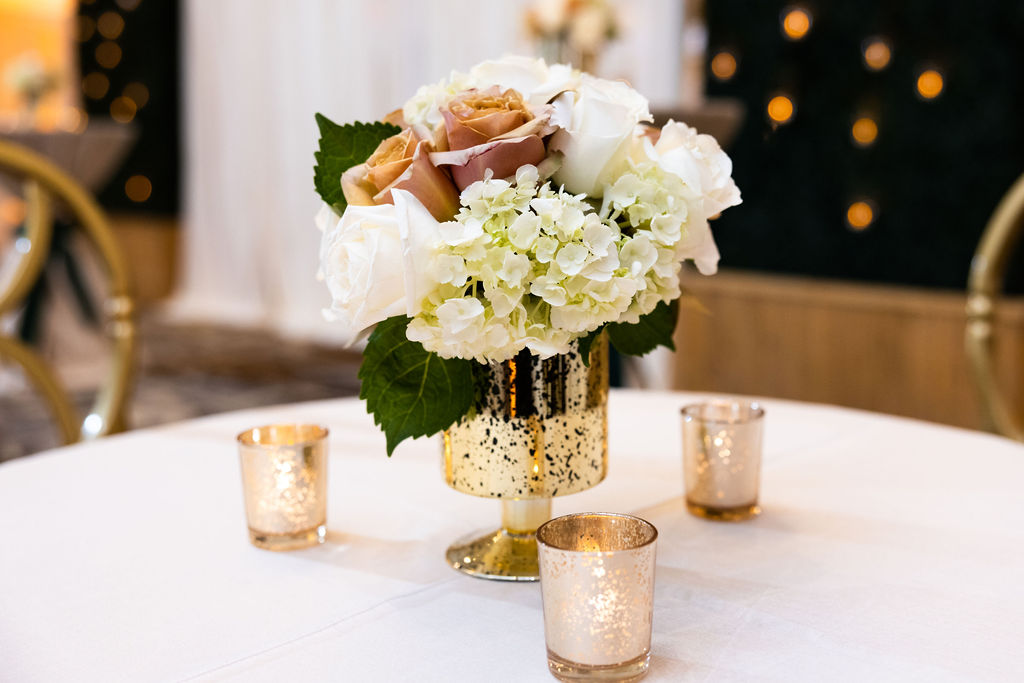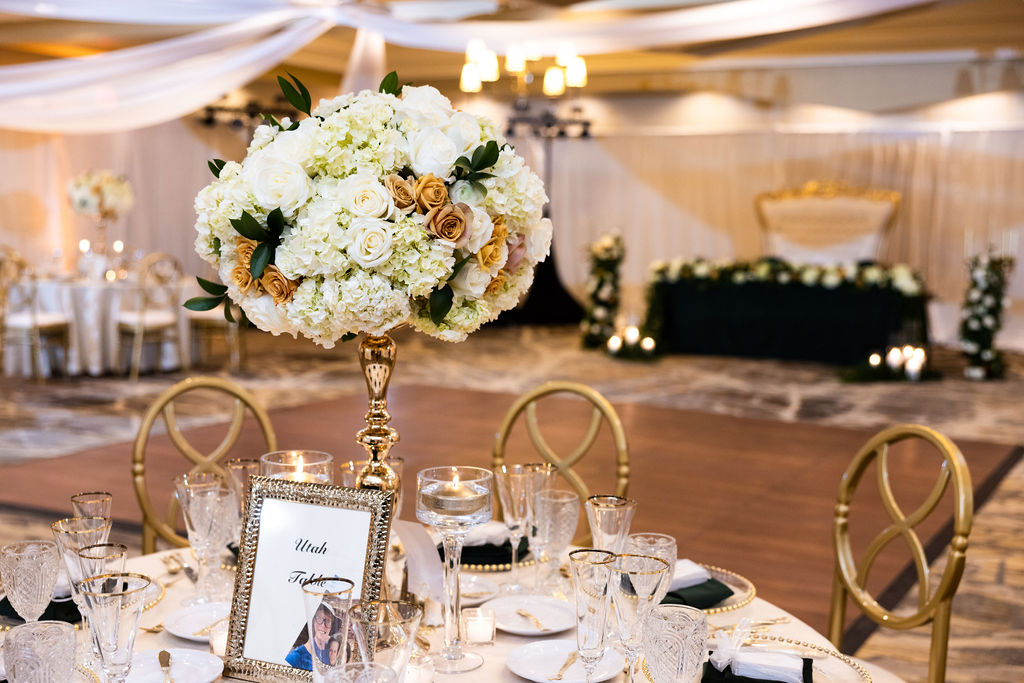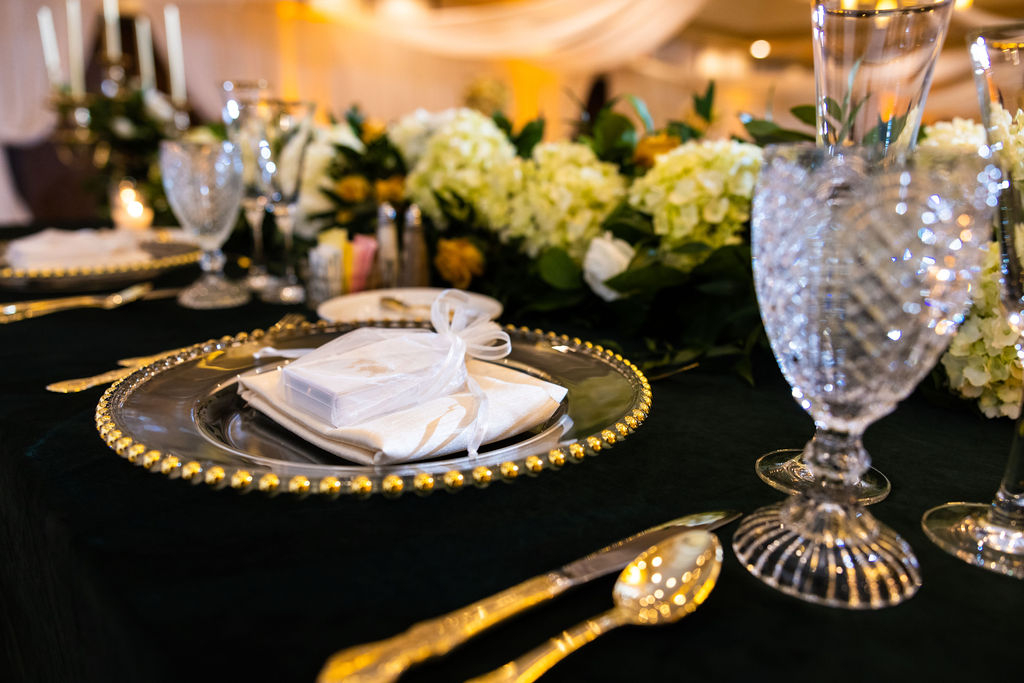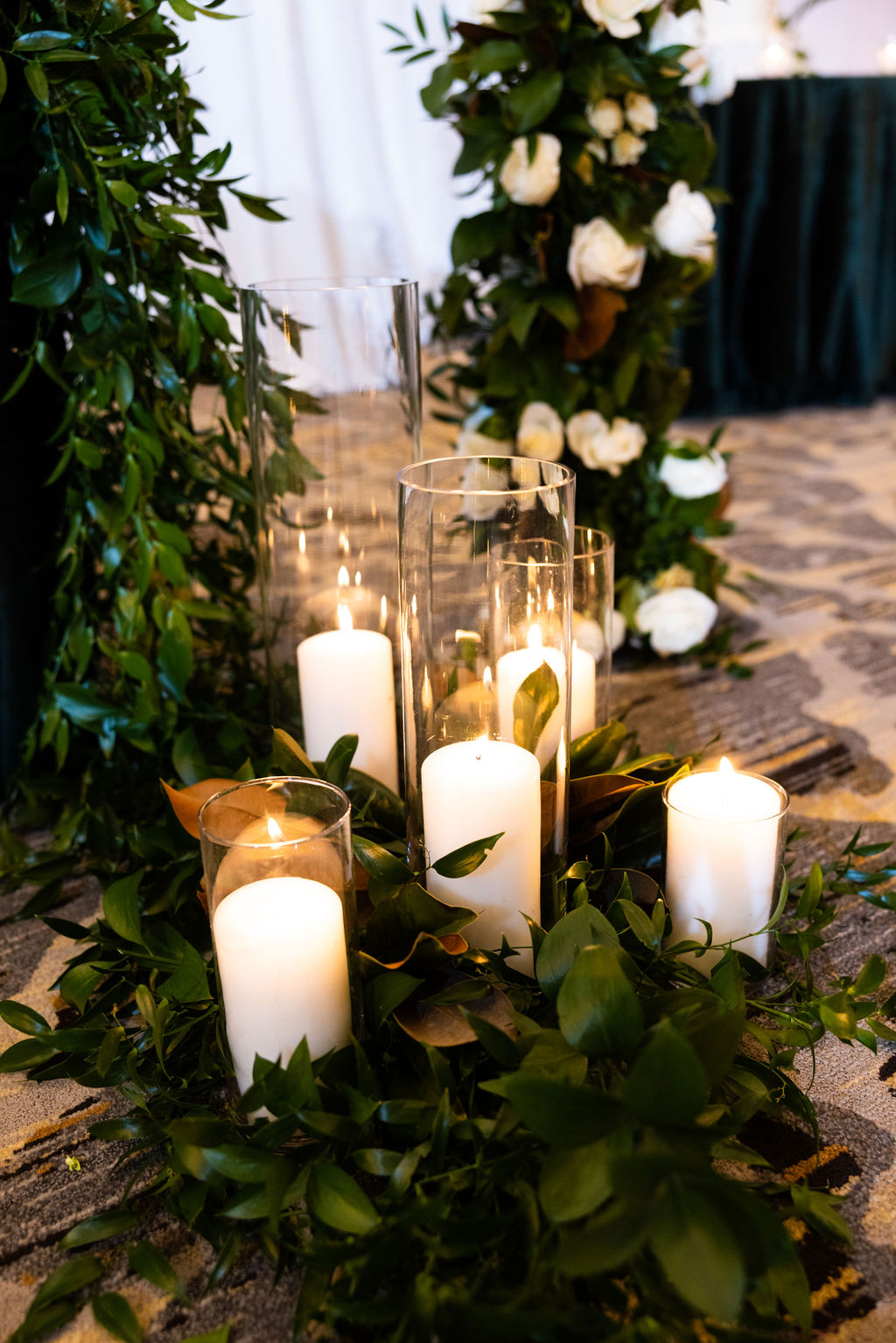 Everything had touches of gold while the centerpieces were tall and full of roses with rich greenery to bring in that touch of nature from the ceremony. Personal touches were spread throughout from the tables, which were named for all the places they have traveled together, to the photos of them on adventures in all the destinations. And how could you not include their fur babies! Grand Entrance was another surprise with the two puppies in the arms of the bride and groom.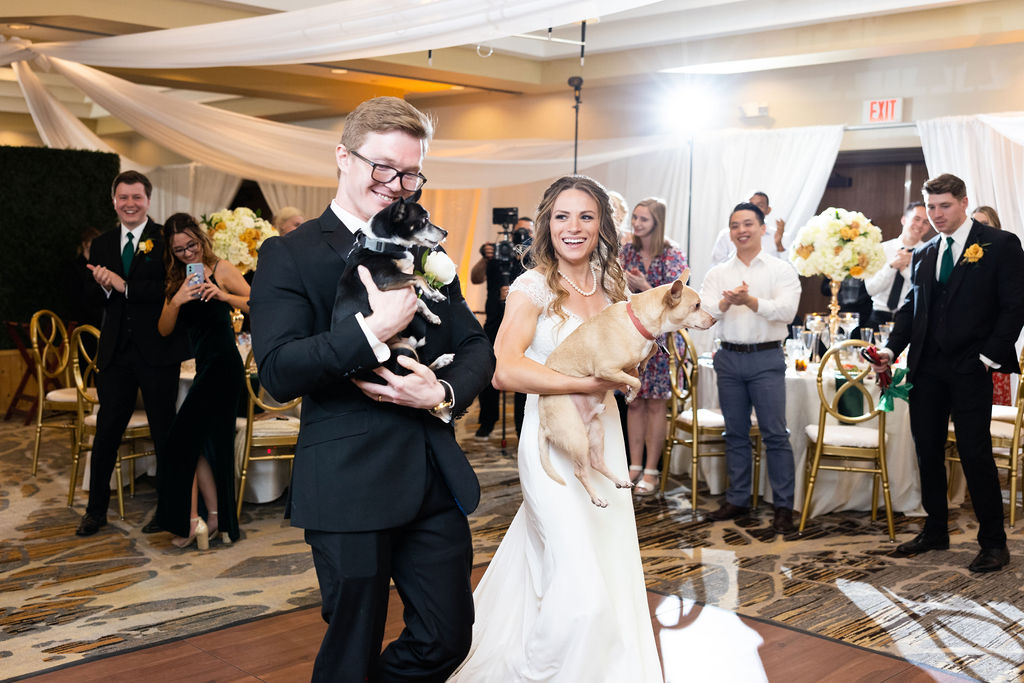 Everyone enjoyed a delicious plated dinner and custom made Vegan desserts including wedding cake, chocolate gold dipped strawberries, and gold dipped donuts (the bride's favorite!) courtesy of local Flagstaff bakery Mozelle's. Dancing was non-stop till the end of the evening thanks to Jimmy Davenport of Starz Entertainment with even himself and other staff (maybe us!) jumping in on the dancefloor and conga line.
The evening concluded with guests lining up outside the ballroom so the couple could enjoy one private last dance of the night. We applauded as they exited and Zoe and Cameron shot off confetti canyons to celebrate not just themselves but all the family and friends who had traveled from far to celebrate with them for this weekend full of love, touching moments, and lasting memories.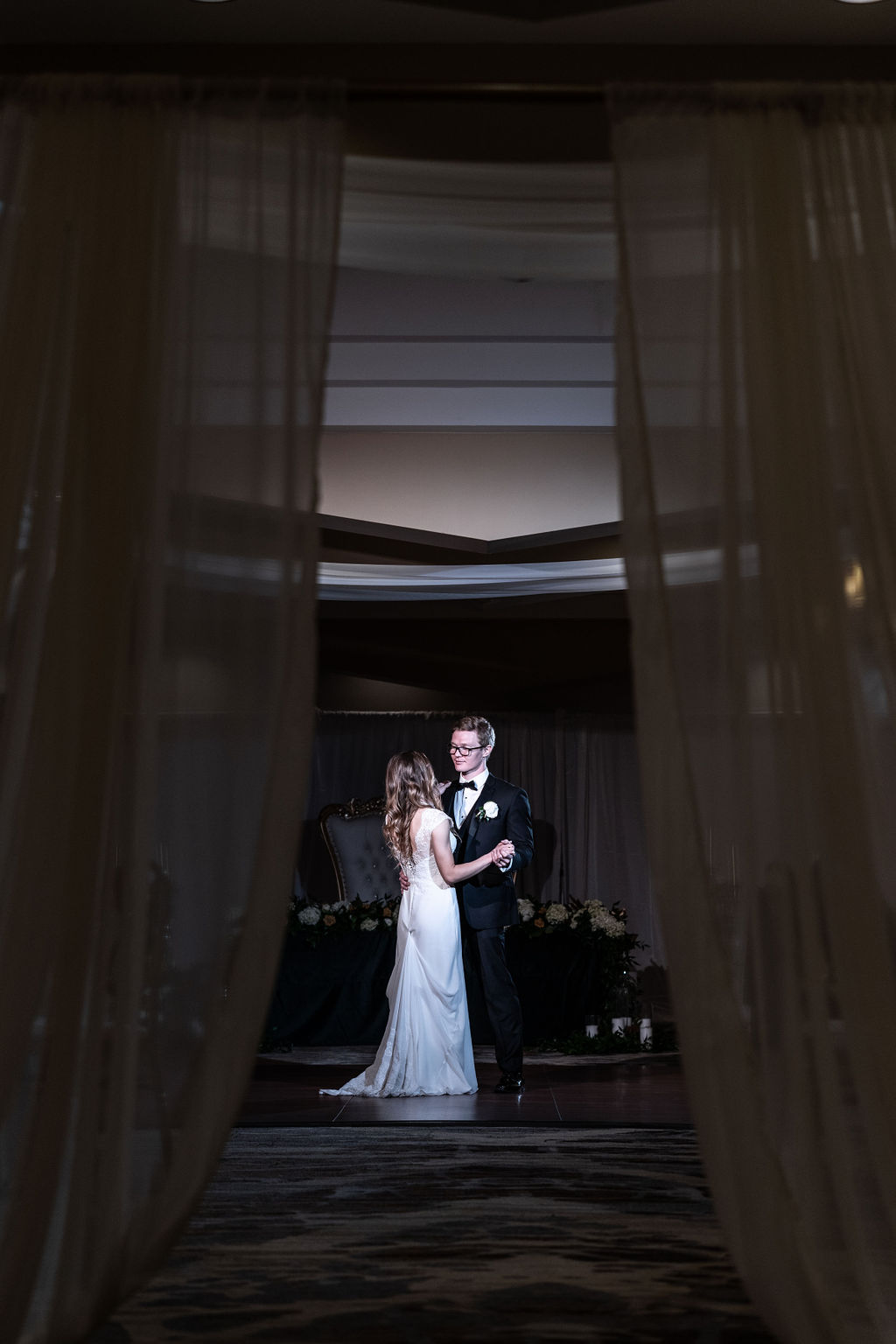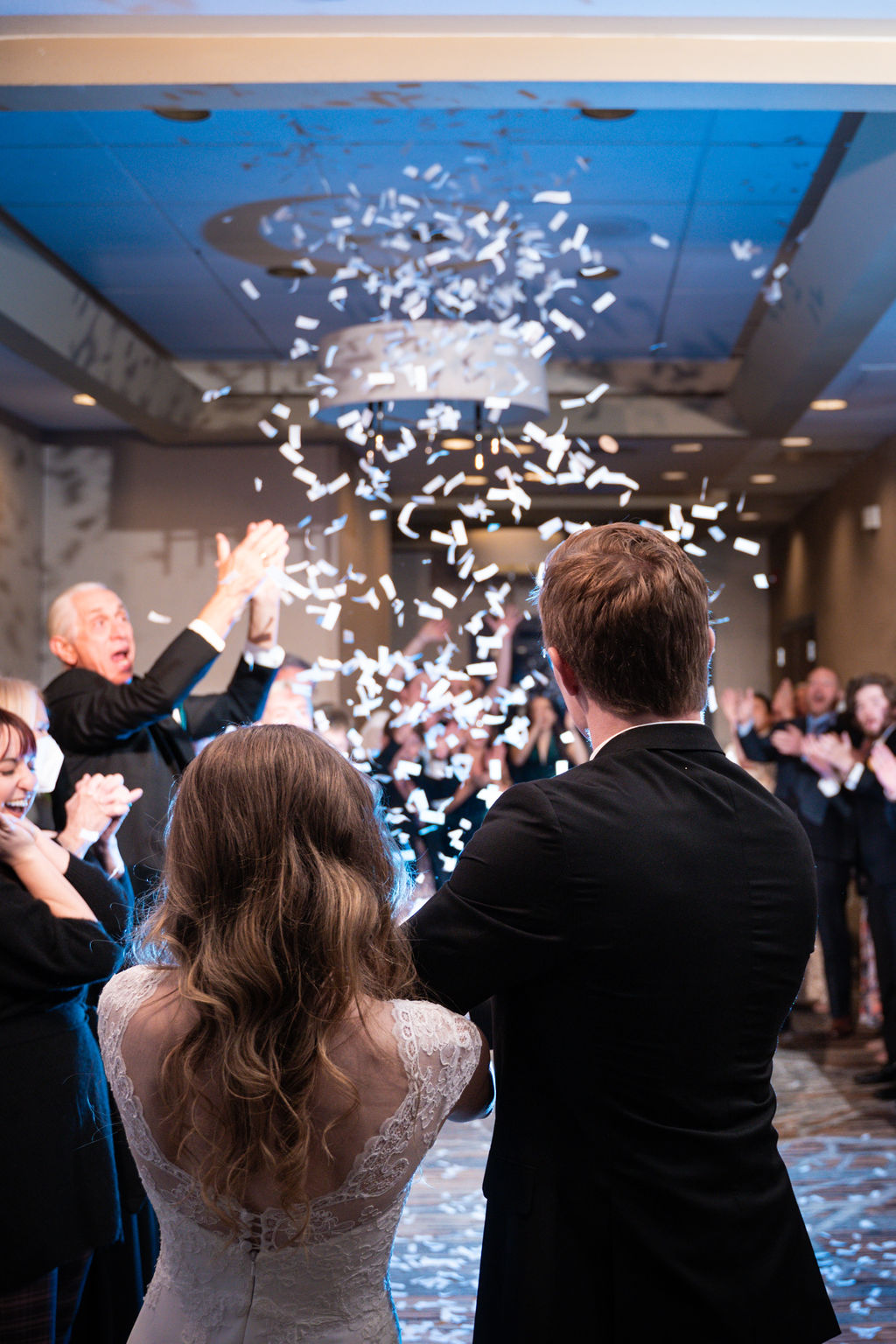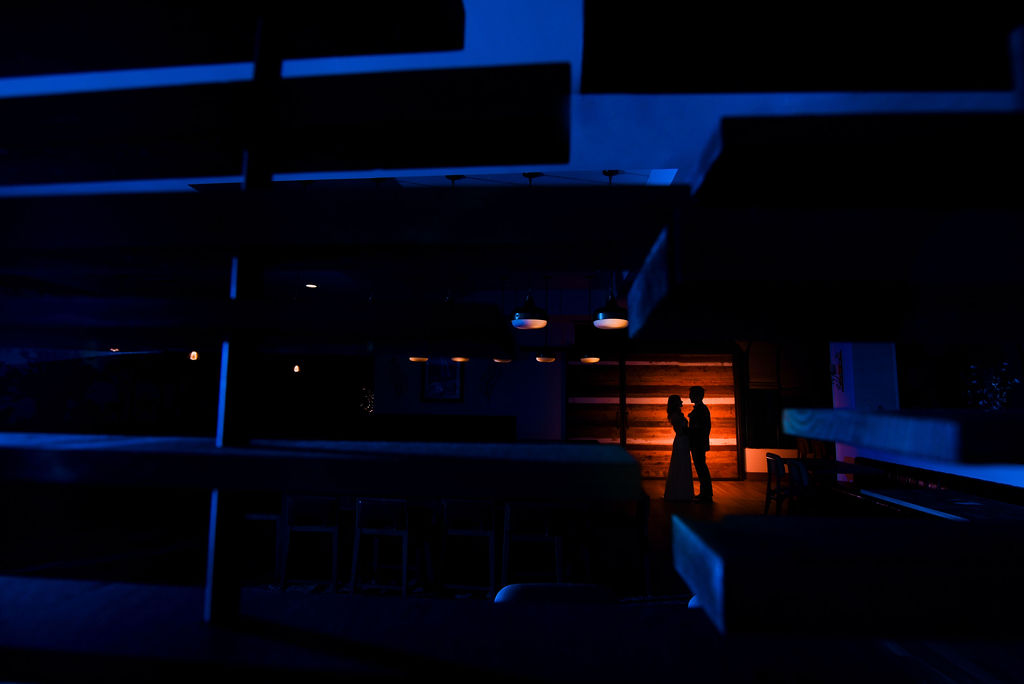 Wedding Vendor Details