When we met Celena and Ryan we new their wedding was going to be an exciting one to plan. What we didn't know was that it would go down as one of our most favorites to date!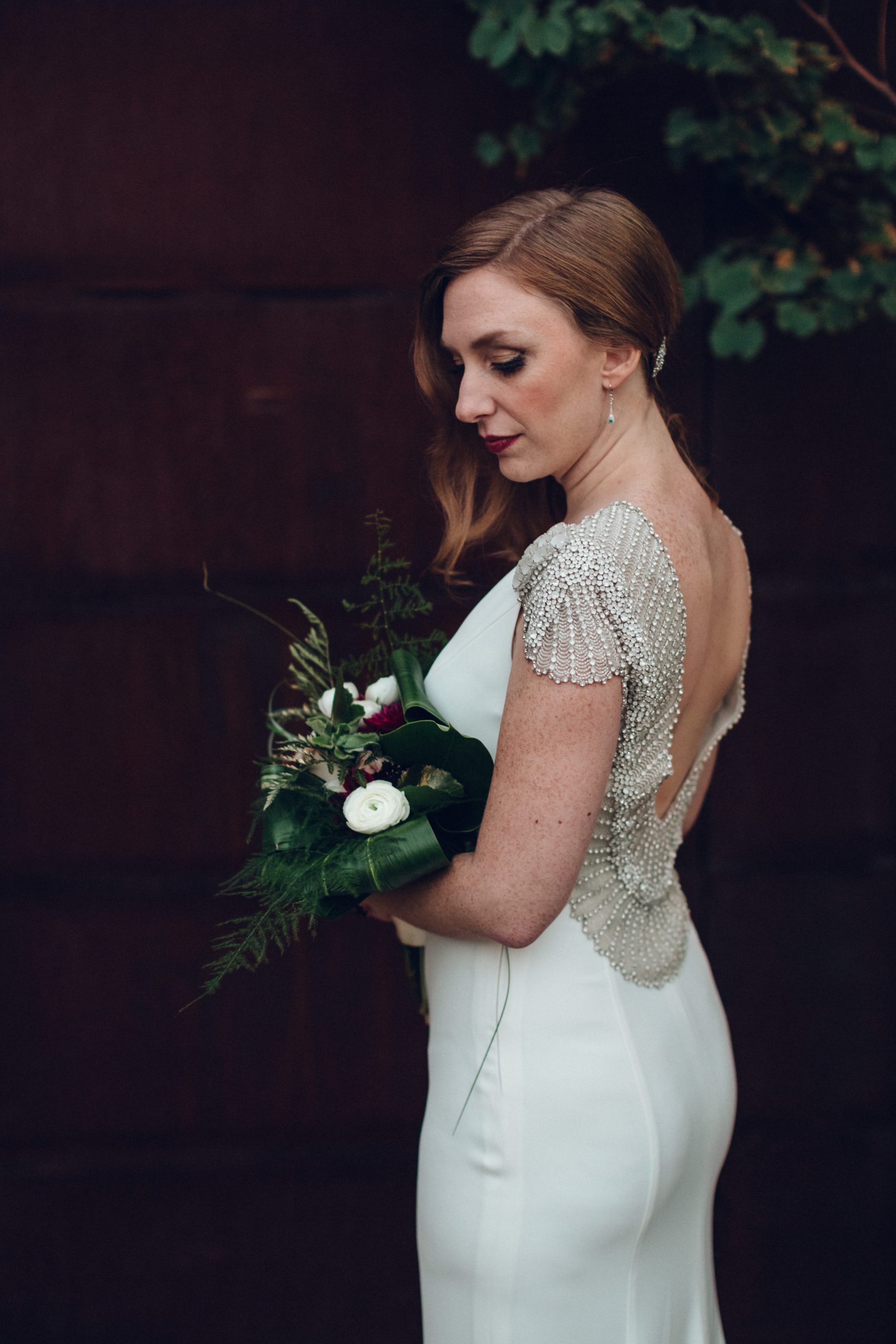 They had chosen to do their wedding at Warehouse 215 in downtown Phoenix on New Year's Eve. I was told from the start that they wanted to bring all their guests from near and far to celebrate the holiday together. The bride also really wanted a 1920s theme without it being too trendy or too Gatsby. More a feeling, and we gathered our most talented vendors together to make that a reality.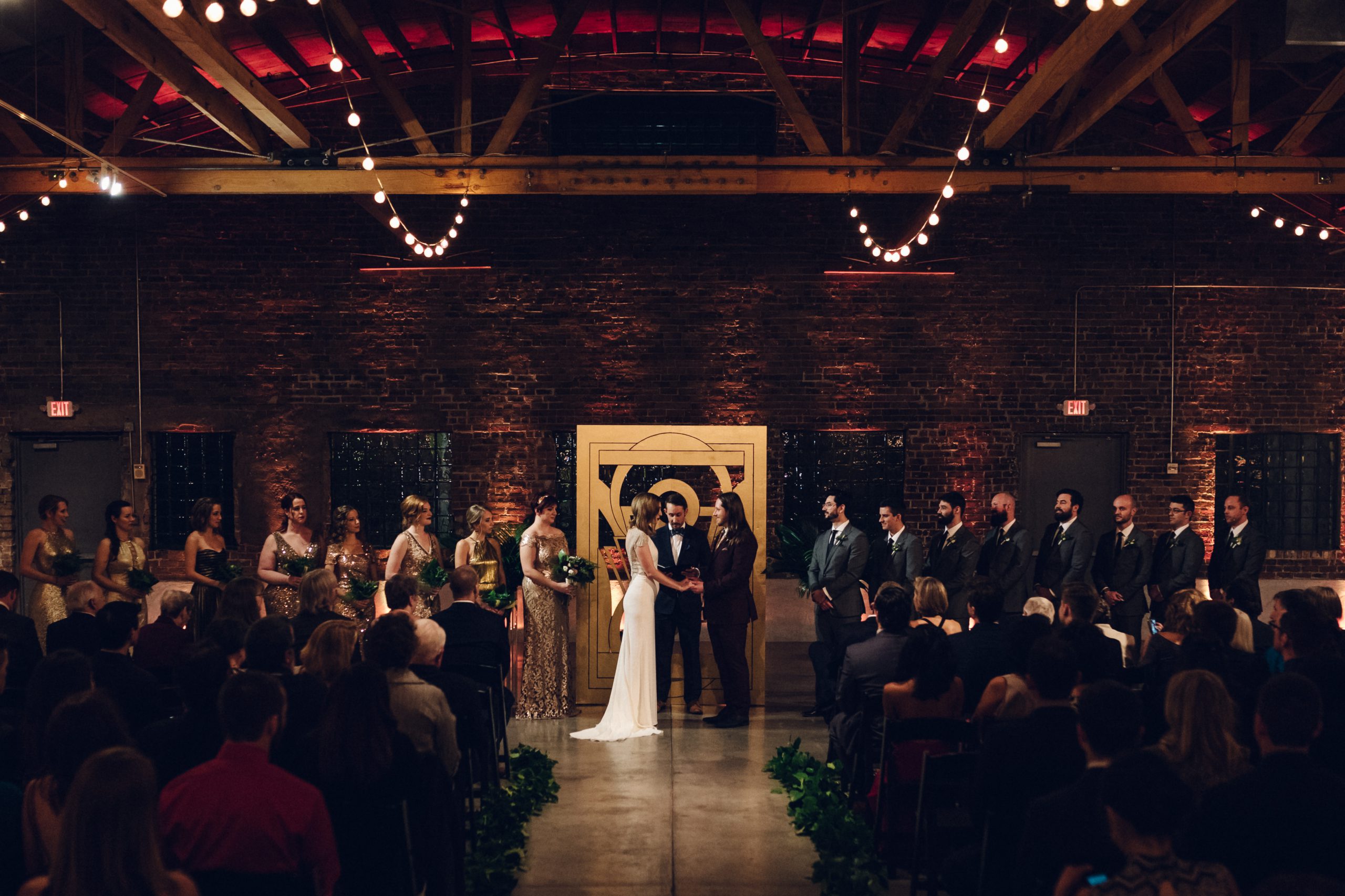 From the custom made ceremony backdrop that was designed and cut by our florist, Butterfly Petals, tall palm leaf centerpieces, to tables named after vintage cocktails. All the details were designed with this theme in mind.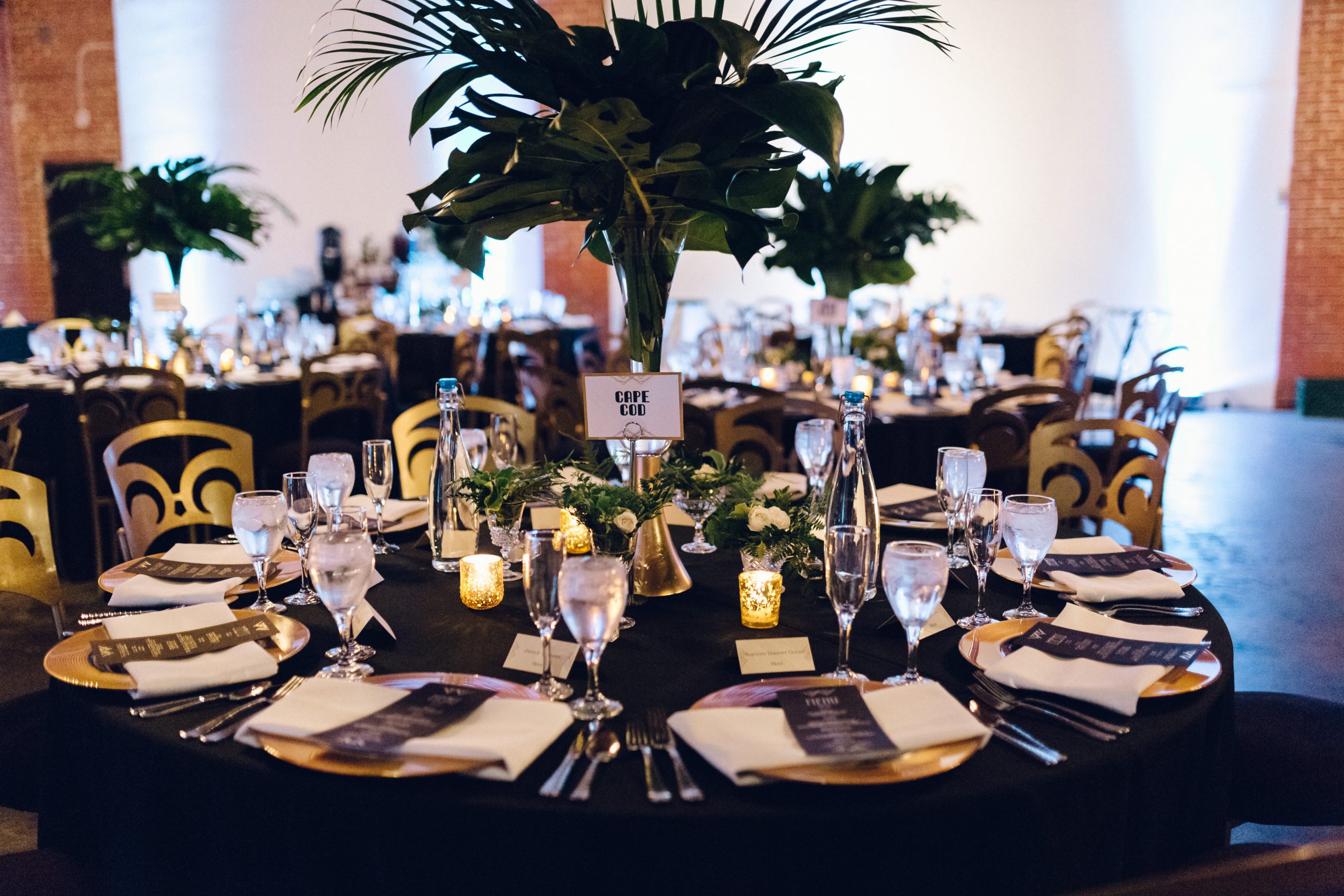 Celena was also a professional singer and musician and had unique plans for her ceremony. There would be a live pianist playing accompanied by two local opera singers. A jazz guitarist would entertain the crowd during cocktails with an awesome DJ, from Starz Entertainment to follow for reception.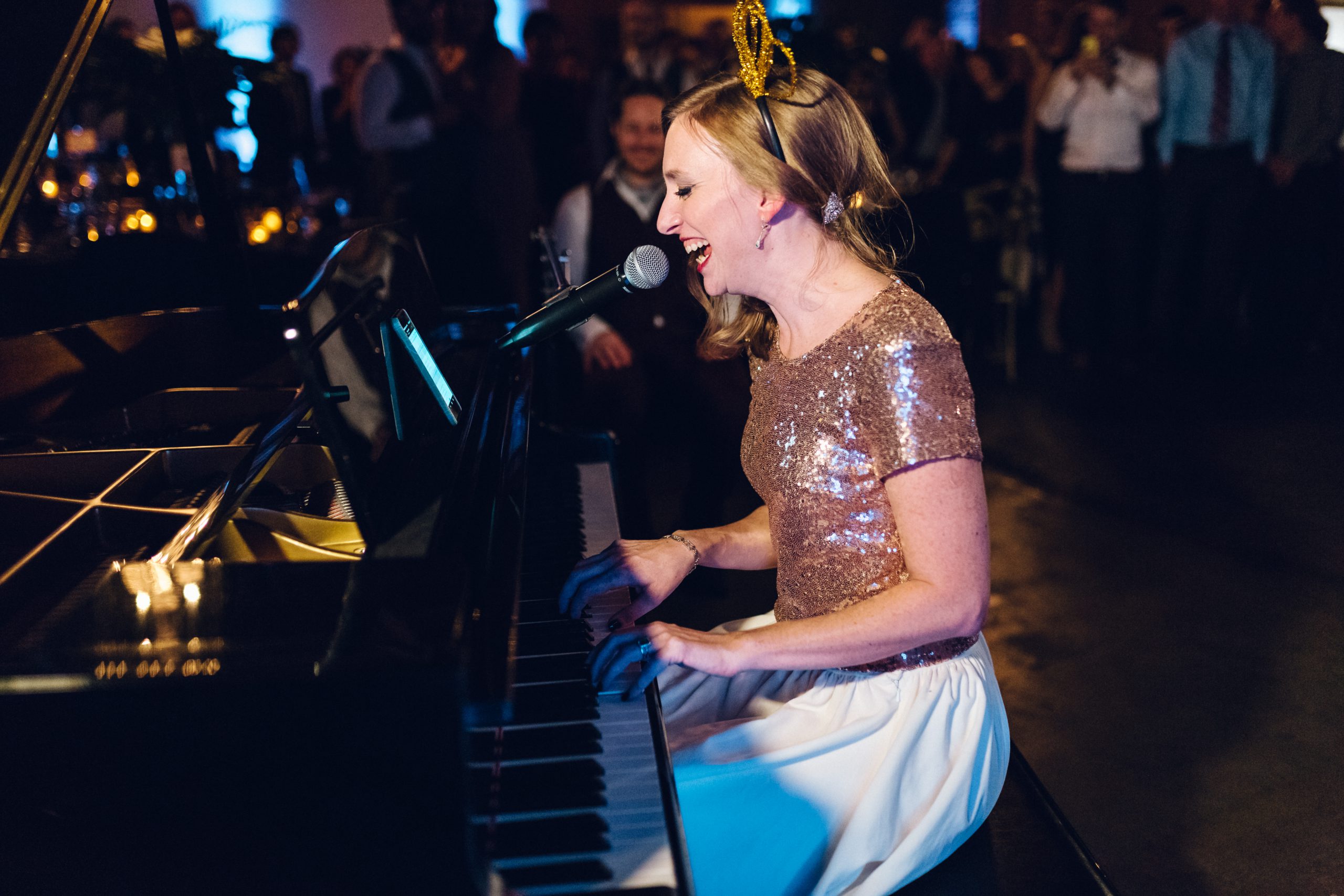 She also had a surprise up her sleeve that only her and Stylish Events would know about. Celena and Ryan had an inside joke about Taylor Swift. So without his knowledge, after dinner was served, we rolled the baby grand piano into the reception. Celena began her own rendition of Taylor Swift's "Blank Space". The look on Ryan's face was priceless and it was an amazing surprise for her guests as well.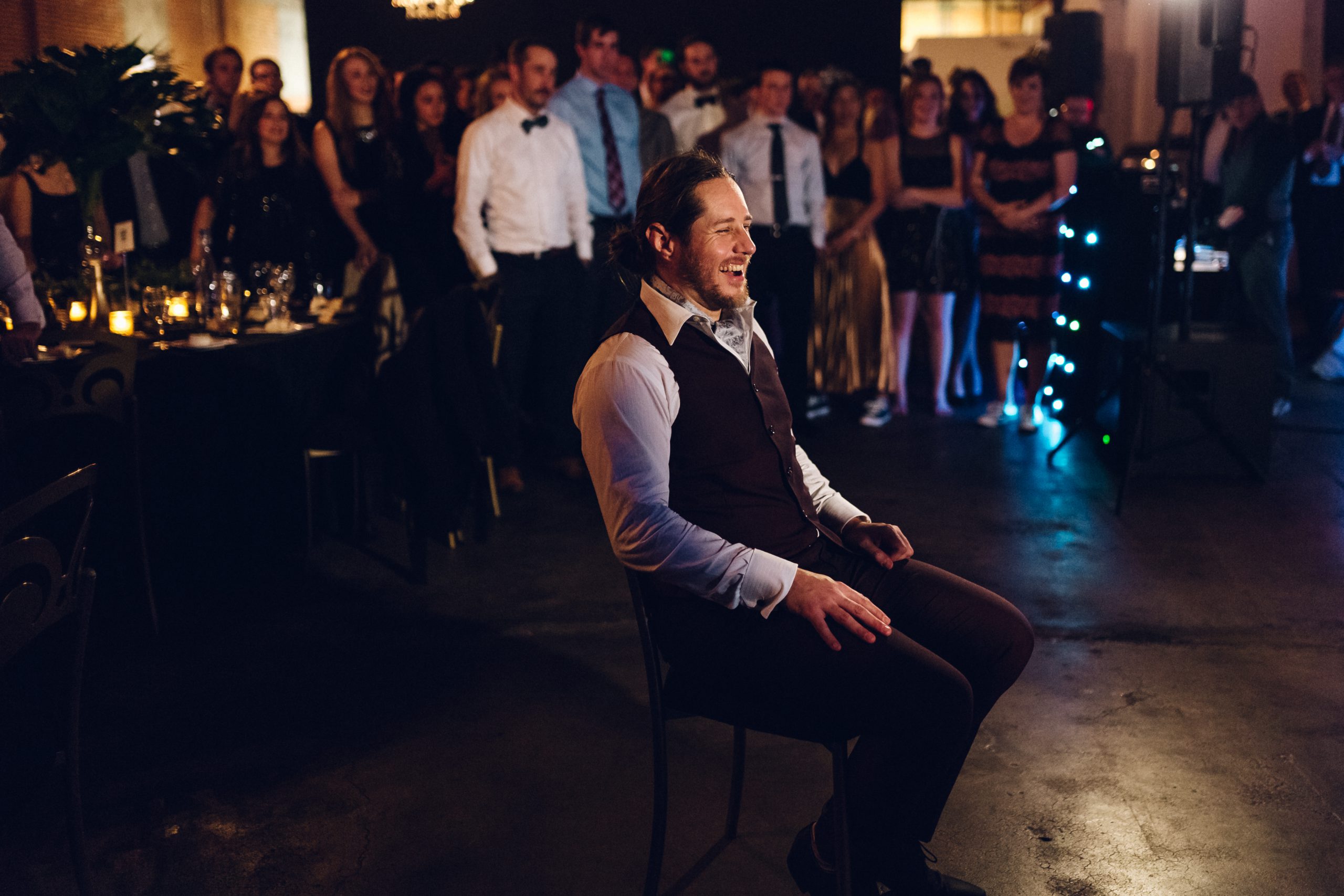 They danced the night away, cut the cake, and served guests a custom cheesecake dessert table as well. As we drew closer to midnight guests were given favors and hats all handmade by the bride herself (and can we say she did the most amazing job!) Confetti was launched at midnight with festivities carrying on till the early hours. Once the night had finished, Celena and Ryan were whisked away in an illuminated pedicab. Guests got rides as well to their final destinations.
EVENT DETAILS